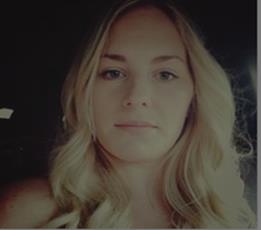 As Director of Interpretation Services, Kathryn oversees a team of coordinators who schedule interpreters for limited or non-English speakers. She collaborates with all departments at Para-Plus to ensure contract compliance, successful project management and quality customer service.
What is the most rewarding project you've worked on? Over the years there have been many, but the one that comes to mind is the project I scheduled which took place in Poland. I was able to schedule an interpreter locally in Poland, which is not something we typically did at the time. I was fairly new within the organization and was able to prove my merit by successfully coordinating an international request.
Describe your job at Para-Plus. What does your day-to-day look like? What are you responsible for? How long have you worked at the company? As the Director for the Interpretation Department, I wear many hats. I lead the team in scheduling interpreters for short- and long-term assignments, I manage contracts and contract compliance, and I am responsible for some of our marketing initiatives as well as business development. My day-to-day workload varies. It can include calendar coordination, meetings, networking events and client education seminars. I have worked for Para-Plus Translations since January of 2010.
What intrigued you about the language service industry? What other industries do you usually work with on the job? As a first-generation American, I was always interested in learning about other cultures, as my family was different from my schoolmates growing up and from my coworkers as an adult. As a provider of interpreters, we work in various sectors, including education, insurance, legal, medical and psychiatric. We provide interpreters for everything from depositions to medical appointments, wedding ceremonies and conferences.
What are some of the common mistakes you see when people try to interpret without a professional? Having someone who is bilingual but not a professional interpreter can be a real liability. There have been lawsuits in which people have died or been severely injured due to the incompetence of a non-qualified interpreter. In my experience, I've encountered patients of medical appointments who did not understand instructions from a previous appointment.
Are you involved in any cultural or community organizations? When I started at Para-Plus I became involved in the Delaware Valley Translators Association, a regional nonprofit association of professional translators, interpreters, linguists, educators, and others interested in these fields. This organization offers many benefits, including networking, tools and educational opportunities as well as the ability to build friendships and relationships. Linguists that are looking to expand their professional reach would do well to join professional organizations such as the DVTA in order to help them reach their goals and grow as a language professional.
What are your hobbies? I like to read, knit & crochet, paint, go to the movies, and I also like to go to the shooting range, as well as paintballing.
Is there something at your desk that represents you very well? I'm very family-oriented, so I have pictures of my family, friends and children.
What person has had the most influence on your life? My mom is one of the most determined and driven people I know. She continues to go to school and is very career-minded as a nurse and legal nurse consultant. She's a very positive person and is well-rounded. She also speaks four languages: Swedish, Norwegian, German and English!
Do you have any favorite quotes? "Kindness is a language which the deaf can hear and the blind can see." - Mark Twain
What are your favorite apps on your phone? LinkedIn and Pinterest