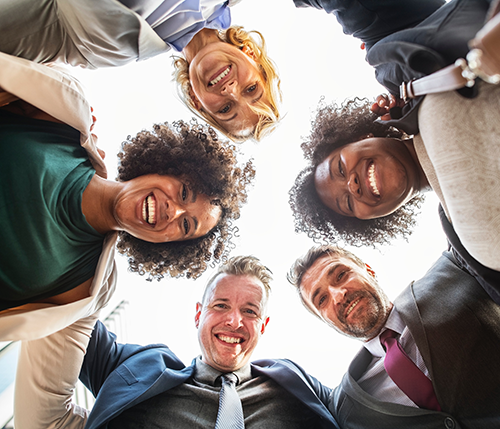 Chances are, you have come across a bad translation or two from time to time, whether it be in an AI-translated social media post or an instruction manual for a product manufactured abroad. While a sophisticated knowledge of grammar, punctuation, spelling and style are hallmarks of an accurate translation, another, more subtle skill also is necessary. To truly break down language barriers effectively, translators and interpreters also must possess cultural competence.
A translator or interpreter who is culturally competent does more than just detect nuances within the language being translated, such as tone, idiomatic phrasing, or even the accompanying body language. A good translator or interpreter will also be sensitive to cultural differences such as religion, ethnicity, and social and economic contexts to speak or write in a way that will be understood by the intended audience with precision, refinement and respect.
Inter-cultural Communication in Business
Thoughtless, off-the-shelf translations can cause problems for your business. Consider the dismay executives Nike must have felt when they had to recall thousands of shoes with a symbol on them that was meant to depict fire but resembled, blasphemously, the Arabic word for Allah. Or imagine the silence in the board room when a company marketing an alcoholic beverage called Irish Mist in Germany discovered that in German "mist" is slang for "manure." Ensuring that your branding and company vision is being portrayed faithfully in another language can be as important as ensuring that your contracts use the correct terminology.
Inter-cultural Communication in Education
Helping schools and school districts welcome families from other countries into the U.S. education system, which has its own processes, customs, and vocabulary, has its challenges. In our work within the school system, we have found that translating school documents into other languages using the correct words often isn't enough.
It requires extra contextual explanation, for example, to explain an IEP to someone who comes from a country where no special education services are available. A family from Finland, where students do not take standardized tests until the age of 16, may need help from a translator who has knowledge of their culture to help them understand the upcoming state testing schedule. Because most Europeans are first exposed to British English rather than American English, a high school student from Spain would be confused by the way the words "college" and "university" are used differently here than in Britain.
These are all things that our translators and interpreters can carefully express to be most helpful to students and families.
Inter-cultural Communication in Legal Discourse
Even the differences in legal systems among the world's English-speaking countries can be daunting. Just as those of us in the U.S. struggle to understand the difference between the U.K.'s barristers and solicitors, there are terminological obstacles to overcome when translating documents into another language for a foreign court, or into English for someone familiar with a different language and court system. Translating legal documents or providing certified interpretations of legal proceedings is a complex business that requires a sophisticated knowledge of the cultural practices from both sides of the equation.
No matter what industry you are in, high-quality translation and interpretation is the best way to ensure that your interactions with people who speak and read a foreign language are understood. If you would like to discuss how Para-Plus Translations can help you or your organization, please call us at 800-558-3011.