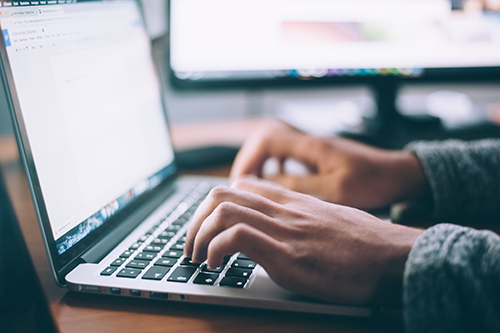 What Specialized Training Requirements Will You Need to Succeed?
Part 1: Interpretation Services
The translation industry is growing fast and our experts at Para-Plus receive many questions from potential linguists on how to start a career in the language services industry. Fortunately for them, there are several different avenues. Here at Para-Plus, we offer three main service offerings: oral interpretation, written translation and transcription services. This is the first in a three-part series, focusing on each service, providing insight on what a language service company is looking for when evaluating potential linguists. In part one of this series, we focus on interpretation services.
Many individuals looking to enter into interpretation services start their experience from a bilingual upbringing where two languages are spoken at home. Some may even serve as an interpreter and/or translator for family members who don't speak English, much like Para-Plus' President, Sonia Santiago. While this can serve as an excellent entry into the language industry, simply being bilingual is not enough. Education and training in the area of the language service industry that interests you will be vital to your future success.
You may have no issue striking up an everyday conversation with your local barista, but could you have a discussion with a nuclear physicist about the consequences of radiation recoil due to an anisotropic emission of gravitational waves? You both speak English but your knowledge of the subject matter differs greatly. While you may be able to follow the basic premise of the conversation, the intricate details would be lost on you. You both speak English but you're not speaking the same "language." The same holds true for interpreters.
People outside the industry are often surprised when I tell them the linguists who do interpretation are not necessarily the same people who do written translation or transcription. To be an effective interpreter, you have to think quickly on your feet. You can't be intimidated by stressful situations like a court room setting or be afraid of social interaction. You need a keen ear and a good memory, especially when performing interpretation services for multiple people simultaneously. While some of these traits are intuitive for people, these skills need to be practiced and honed to be effective as a professional.
So where do you start if you want to get into the language industry? Here are some key points to help you determine what language companies are looking for and some resources to help you get started.
While there is some definite overlap in terms of what we look for in our linguists in all the service types (i.e. background check, professional organizations), we hope that we provided some good starting points if you are looking to get into interpretation. Please check in next month as we focus on translations in this two-part series.